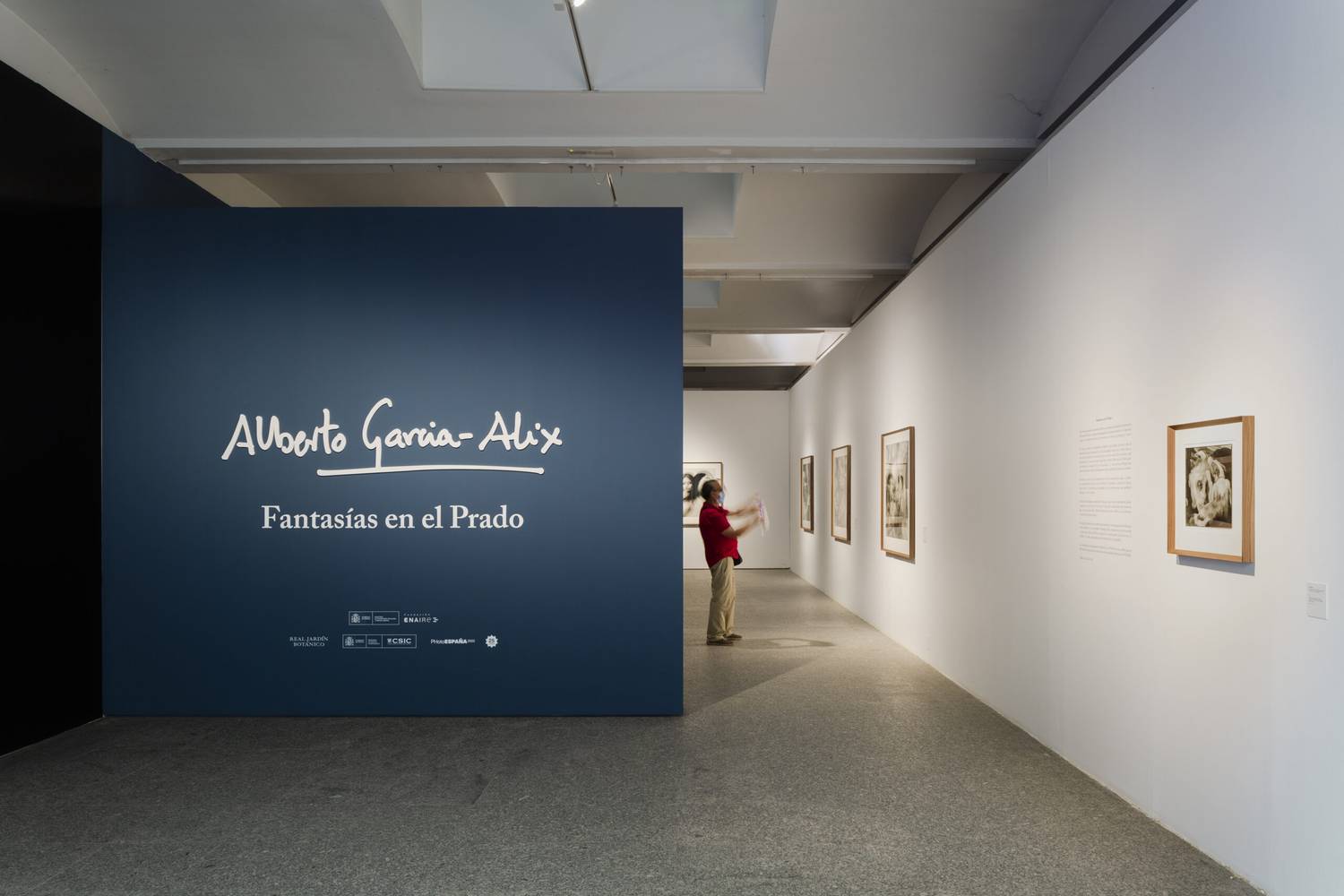 25 Oct

García-Alix wins the Audience Award of PHotoESPAÑA 2022

"Fantasies at el Prado" by Alberto García-Alix is the winning exhibition of the Audience Award at the twenty-fifth edition of PHotoESPAÑA 2022 international photography festival.

The exhibition, which was exhibited at the Real Jardín Botánico of Madrid, within the official selection of the festival, is the result of the last three years of work in which the photographer reinterprets some of the works of El Prado Museum, using the multiple exposure technique on analog film.

"Each painting is a world. And as such, I have taken it to invent and build a new one", admits García-Alix. With his gaze, his imagination, the overlaying of images, the focus, the blur, a small flashlight and the vibratory movement of his camera as his tools, Alberto García-Alix has repainted some of the Prado's masterpieces, creating phantasmagorias, granting mystery, tension and movement to the painting, and giving flesh and breath to the sculptures.

"Fantasies at el Prado" was made possible thanks to 2022 Career Award, granted by ENAIRE Foundation. The exhibition is scheduled to be exhibited at one of the foundation's headquarters, Naves de Gamazo (Santander), in 2023.