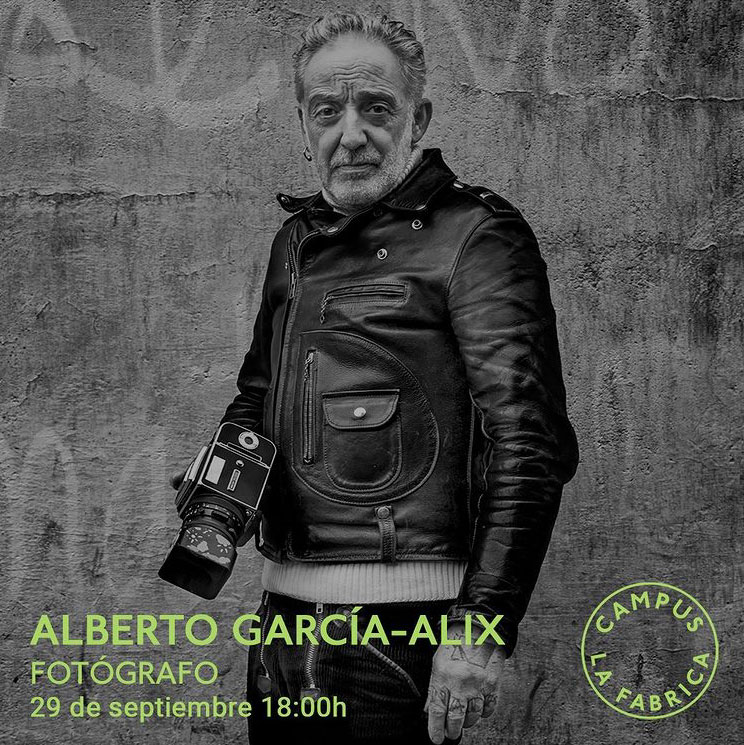 26 Sep

Alberto García-Alix opens Campus La Fábrica

Alberto García-Alix opens Campus La Fábrica, a new meeting space for creators from various cultural areas launched by La Fábrica and Fundación Contemporánea. A small group of 24 people will have the opportunity to attend the lectures given by the creators and later talk with the guest in a close and relaxed atmosphere.

The objective, according to its organizers, is to "recover the social value of the conversation and invite people to take the necessary time to listen to those who create from their ideas; and give voice to these authors so that they can tell us what inspires them". Alberto García-Alix's conference will take place at the headquarters of La Fábrica (Calle Alameda 9, Madrid) next Thursday, September 29th, at 18:00 h.

The photographer will present his audiovisual work "The place of no return", a unique 40 minute piece of which there are only three copies, plus an author's proof, which is only shown in the presence of the author.

After Alberto García-Alix's lecture, in October, other artist such as the photographer Isabel Muñoz, the bailaor Israel Galván and the designer Alejandro G. Palomo (Palomo Spain) will attend Campus La Fábrica, and later on, will participate Antonio López, Javier Fesser, Cristina García Rodero, Eva Amaral, Chema Madoz, Irene Vallejo, Álex de la Iglesia, Alaska, Pierre Gonnord, Alba Flores or Helga de Alvear, among others. These meetings can be attended by any person, until full capacity is reached.