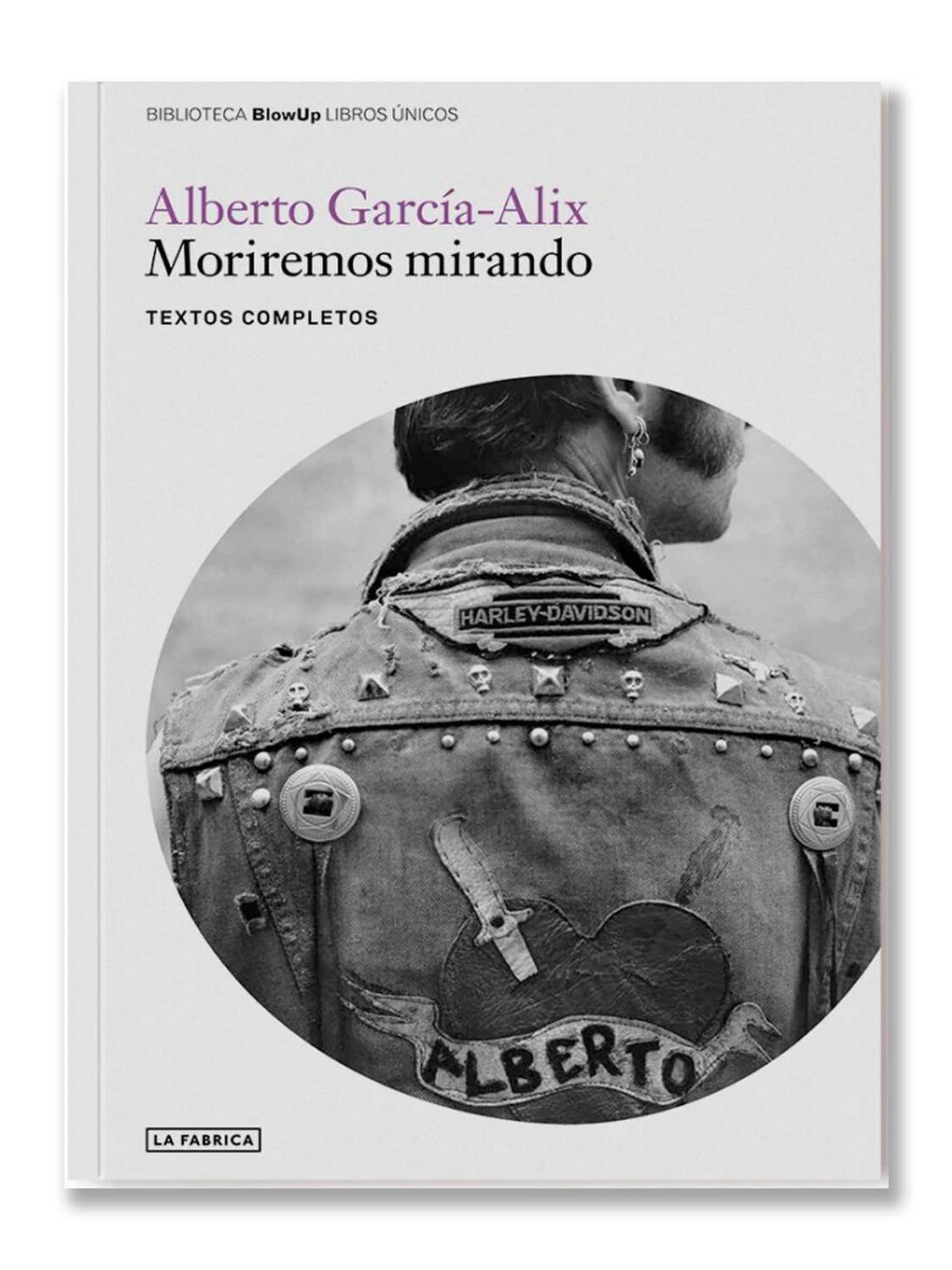 03 May

Second edition of the book "Moriremos mirando"

La Fábrica has just published the second edition of  the book "Moriremos Mirando". The title, included in the Blow Up collection, brings together a complete collection of writings by the photographer Alberto García-Alix, produced between 1987 and 2020. It includes more than 50 texts, from his first collaboration in Sur Exprés magazine to unpublished materials.

Alix moves in different genres that go from the essay to the script, passing through the story, the semblance, the journalistic chronicles, the interior monologue and even poetry. This second edition —after the first one published in 2012 and completely sold out— also includes 55 photographs, some of them from his most recent work at El Prado Museum.

As Nacho Fernández Rocafort, compiler and editor of the book, points out in the introductory pages, his texts are "pervaded by an existential tension and a sincerity that is stark to the bone, are as recognizably his as are his images. They form a parallel route to his photographic work that not only enriches it, image and writing mutually reflect each other, broadening his contribution as an artist».